Green Opal Gemstone Tower
Regular price
$145.00 TTD
Regular price
Sale price
$145.00 TTD
Unit price
per
Sale
Sold out
Green Opal is considered a cleansing and rejuvenating stone; harnessing both Wood and Water energies, Green Opal is a stone for cleansing energy and supporting health, prosperity, and abundance.
Green Opal is a stone that's all about the heart. This crystal is here to provide nourishing and rejuvenating energies to anyone struggling with emotional heartache.
It's a perfect stone for anyone who may have gone through recent trauma or grief, the dissolution of a relationship, or a hurtful disagreement.
Chakra: Heart 
Affirmation: I am connected to the endless abundance of the universe. 
Price is per piece, intuitively picked for you. The pictures represent the quality and size you can expect to receive however please note that each stone is a unique and one-of-a-kind piece so there will be slight variations.  

Share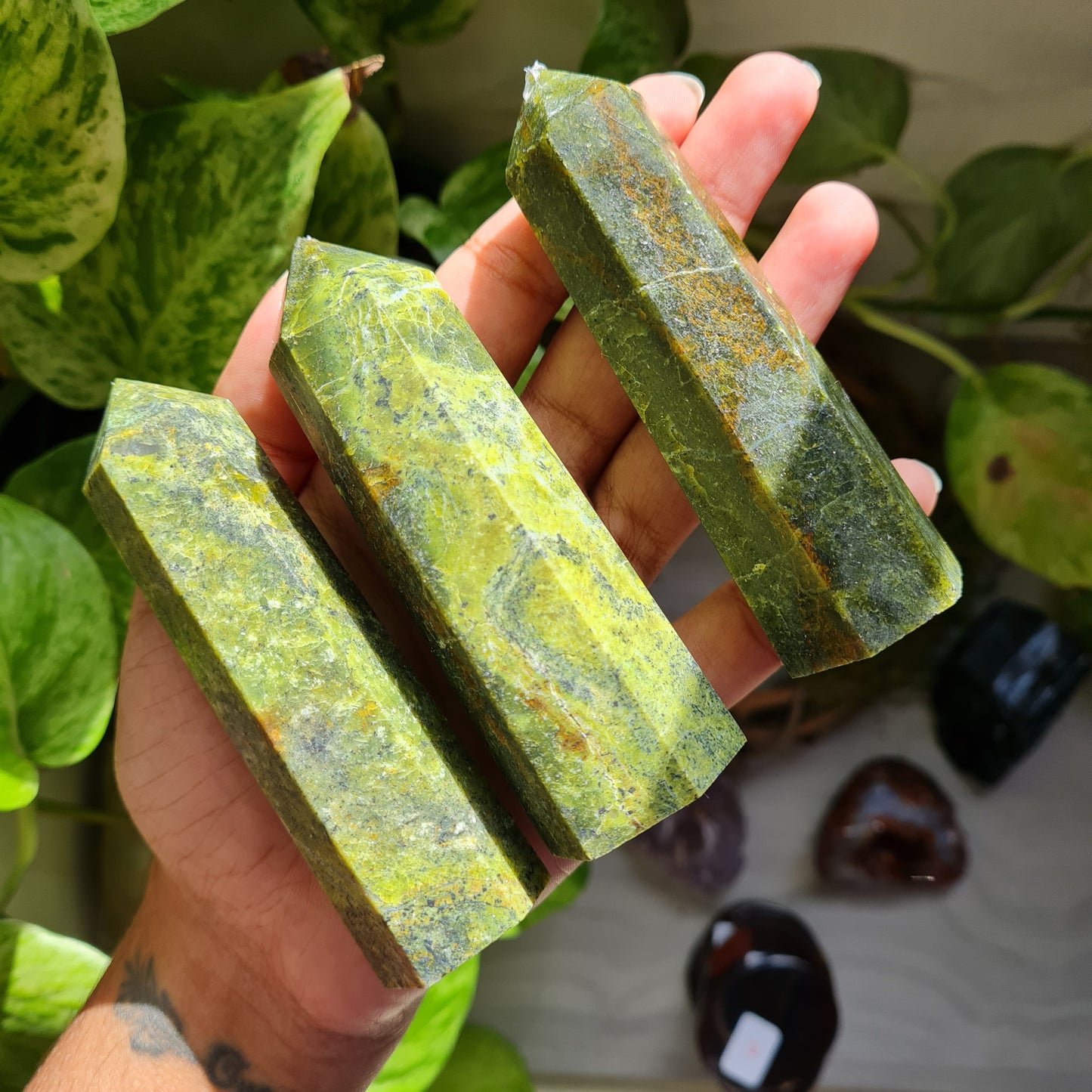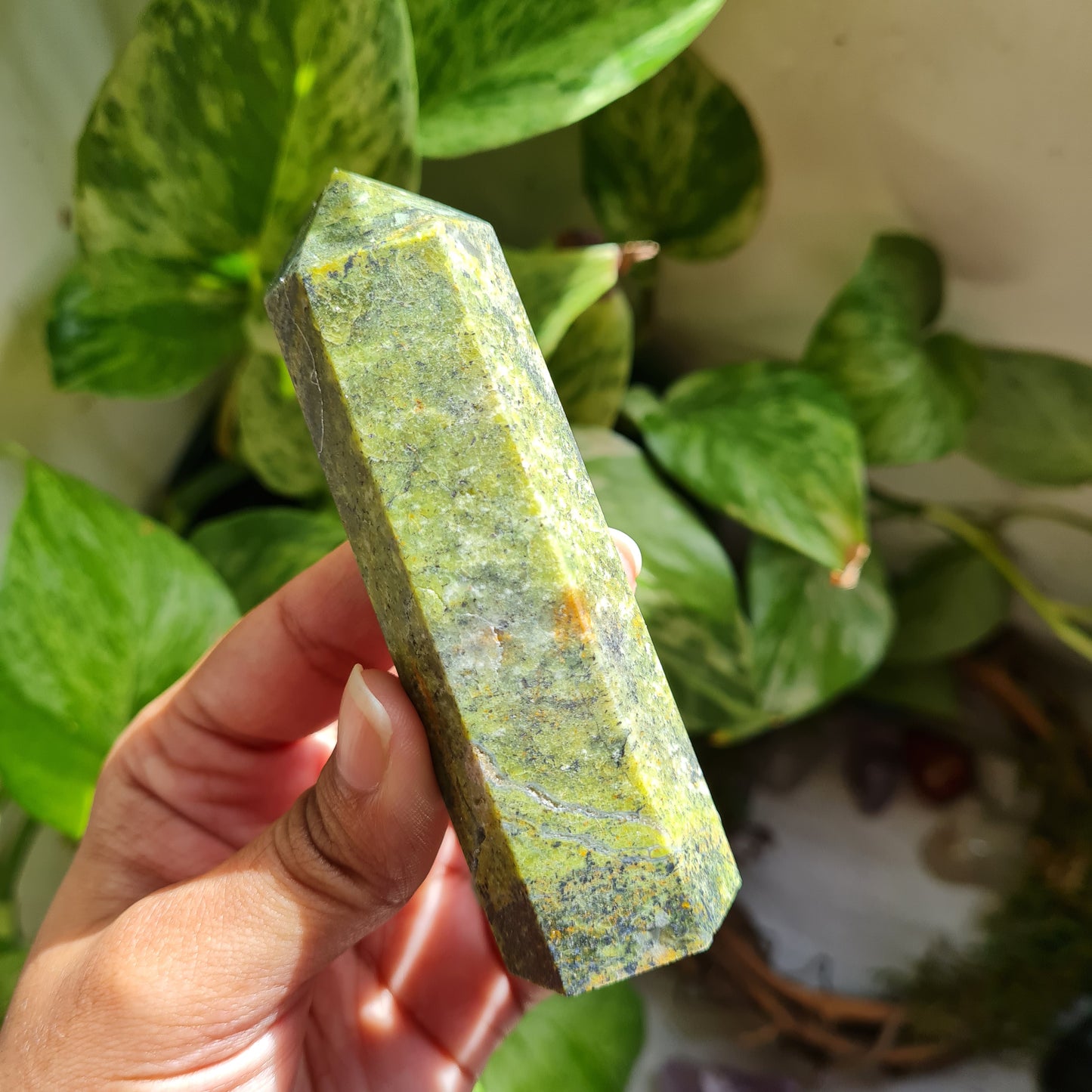 Green Opal Gemstone Tower