Hawk's Eye Gemstone Bracelet (Blue Tiger's Eye)
Regular price
Sale price
$80.00 TTD
Unit price
per
Sale
Sold out
This listing is for a single (1) Hawk's Eye Elastic Bracelet (A Grade) - in either 6mm, 8mm or 10mm beads.
Please note that the photos are stock photos of a few elastic bracelets. Our bracelets are made with natural crystals & gemstones, so each bracelet will have variations in natural characteristics such as color and exact bead size.
Hawk-Eye is a stone for protection, power, and perseverance working to fill the aura with fiery confidence.
This will aid the manifestation of reaching new heights while remaining grounded and focused. It opens up the third eye to bring calmness and intuition.
Blue Tiger's Eye is a protective stone that traditionally warded off curses and ill wishes. It is still employed by many as a protector against evil.
When placed in the wealth corner of a room, Hawk's Eye helps to attract abundance. 
Chakra: Third Eye
Bracelets are perfect for the wrist size 6 inches -7.5 inches - if you need a custom size made please inform us at check out. Larger sizes may be an additional cost.
PLEASE NOTE: To Prolong the life of your bracelet, we recommend that you do not swim, shower, or bathe with your bracelet on. Exposure to water can weaken the band and knots.
We also recommend taking your bracelet off before going to sleep and not stretching or playing with your bracelet to limit the chances of it getting caught on something and snapping the band.
Share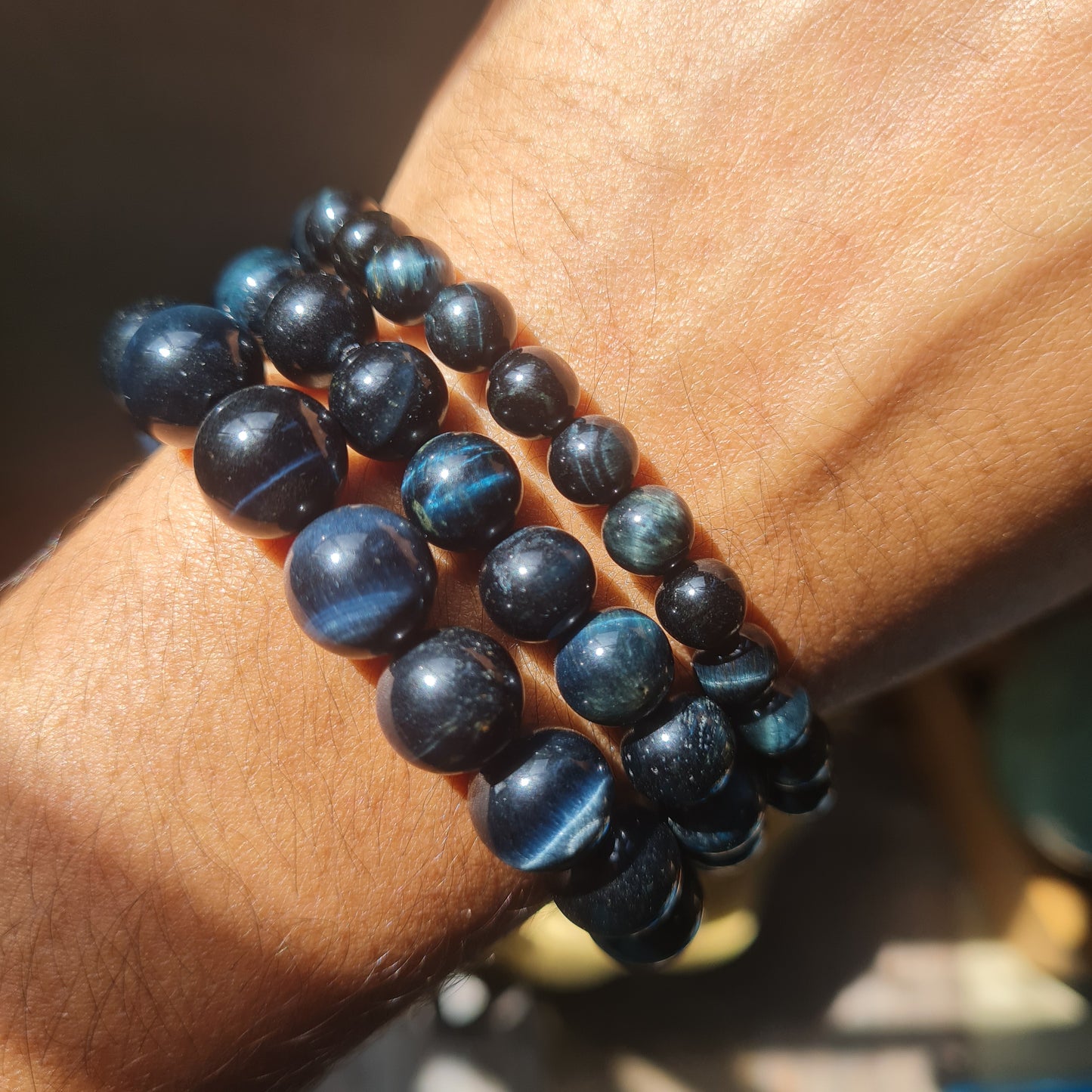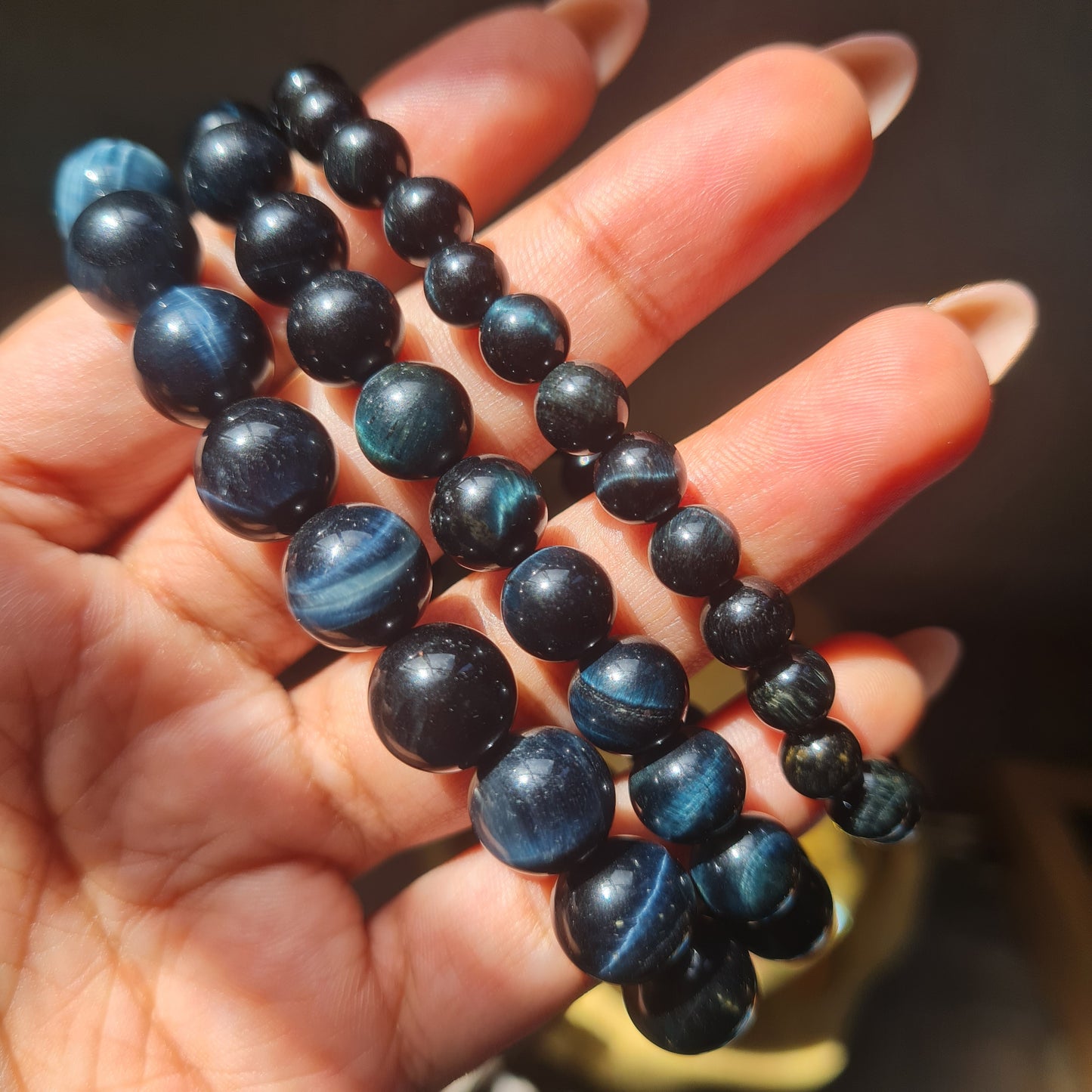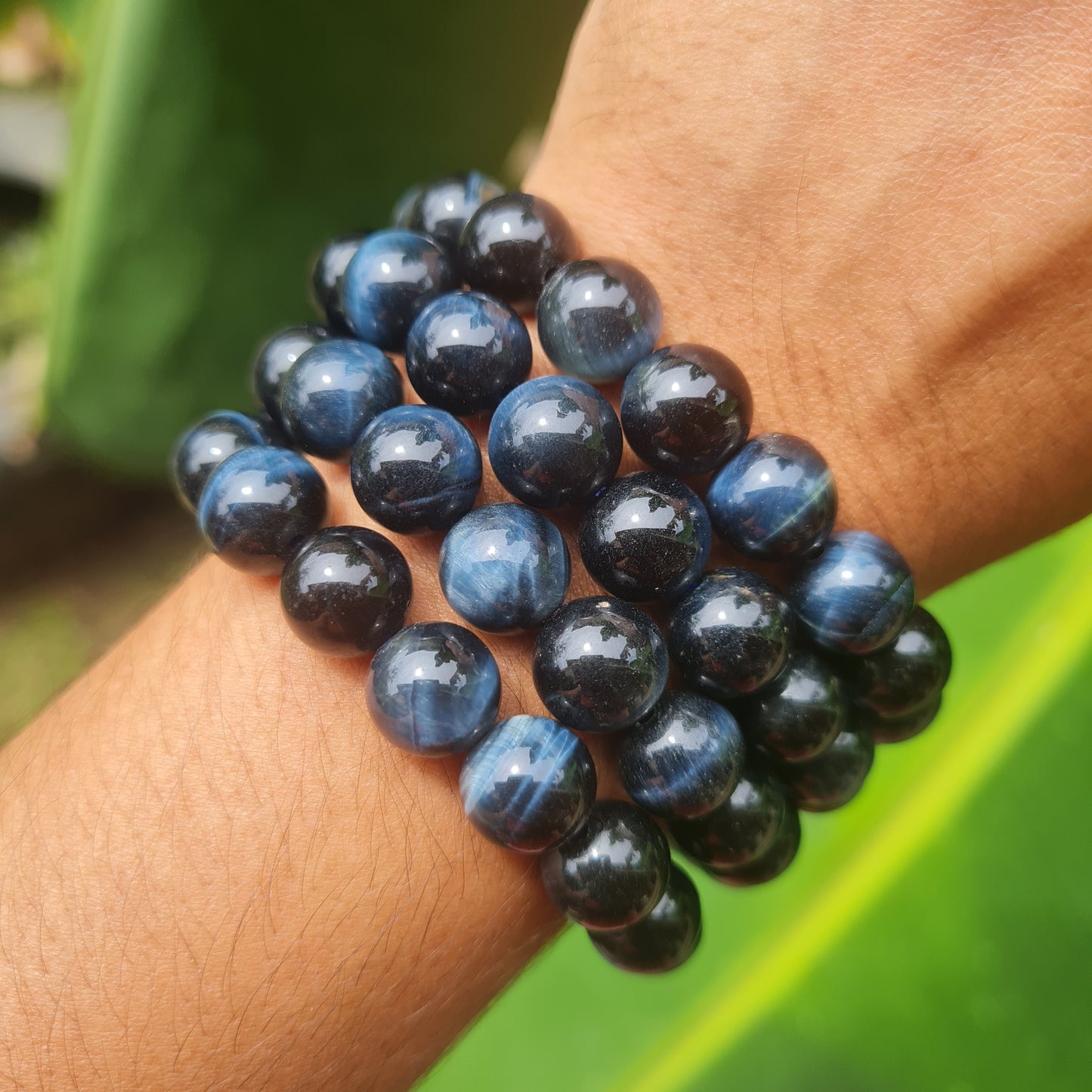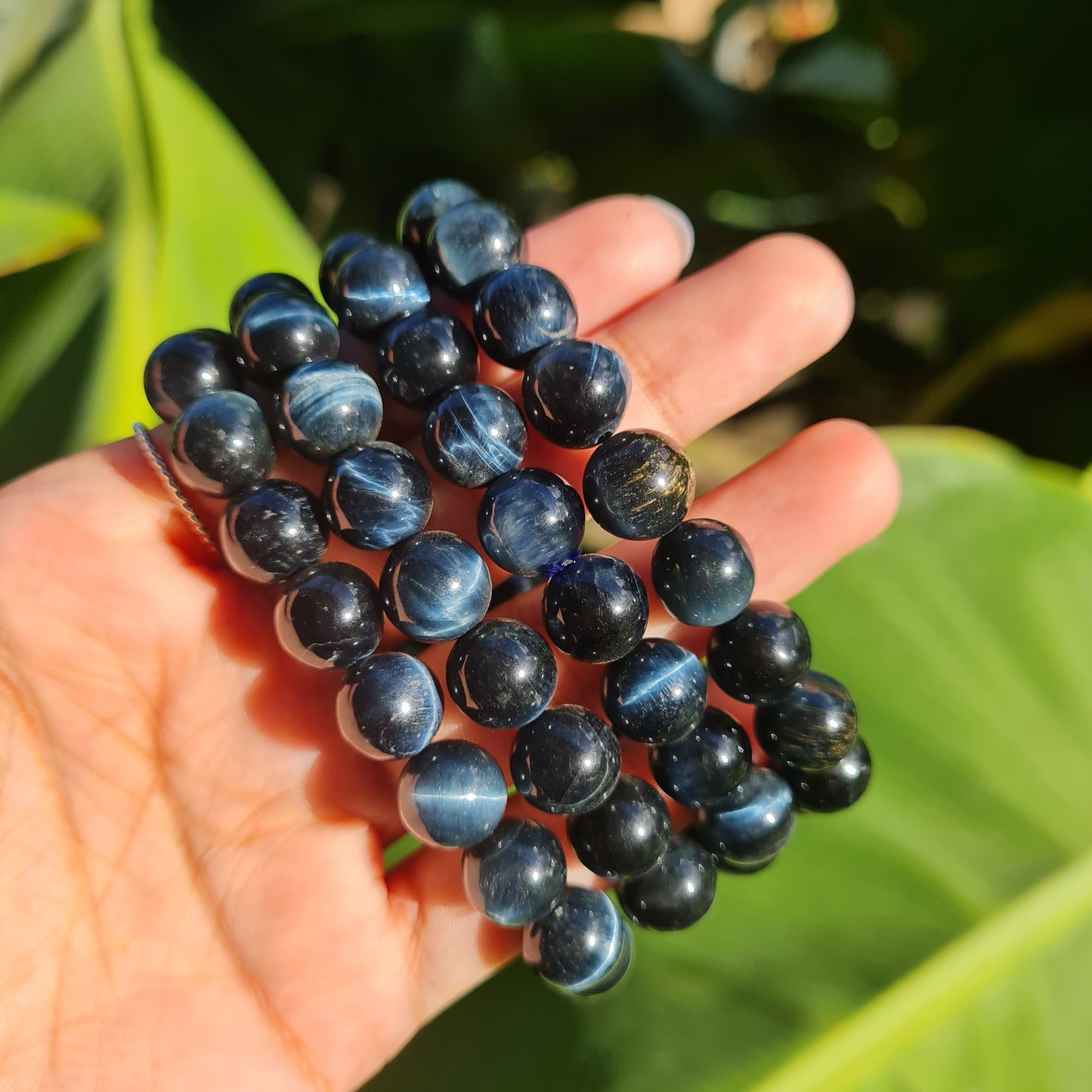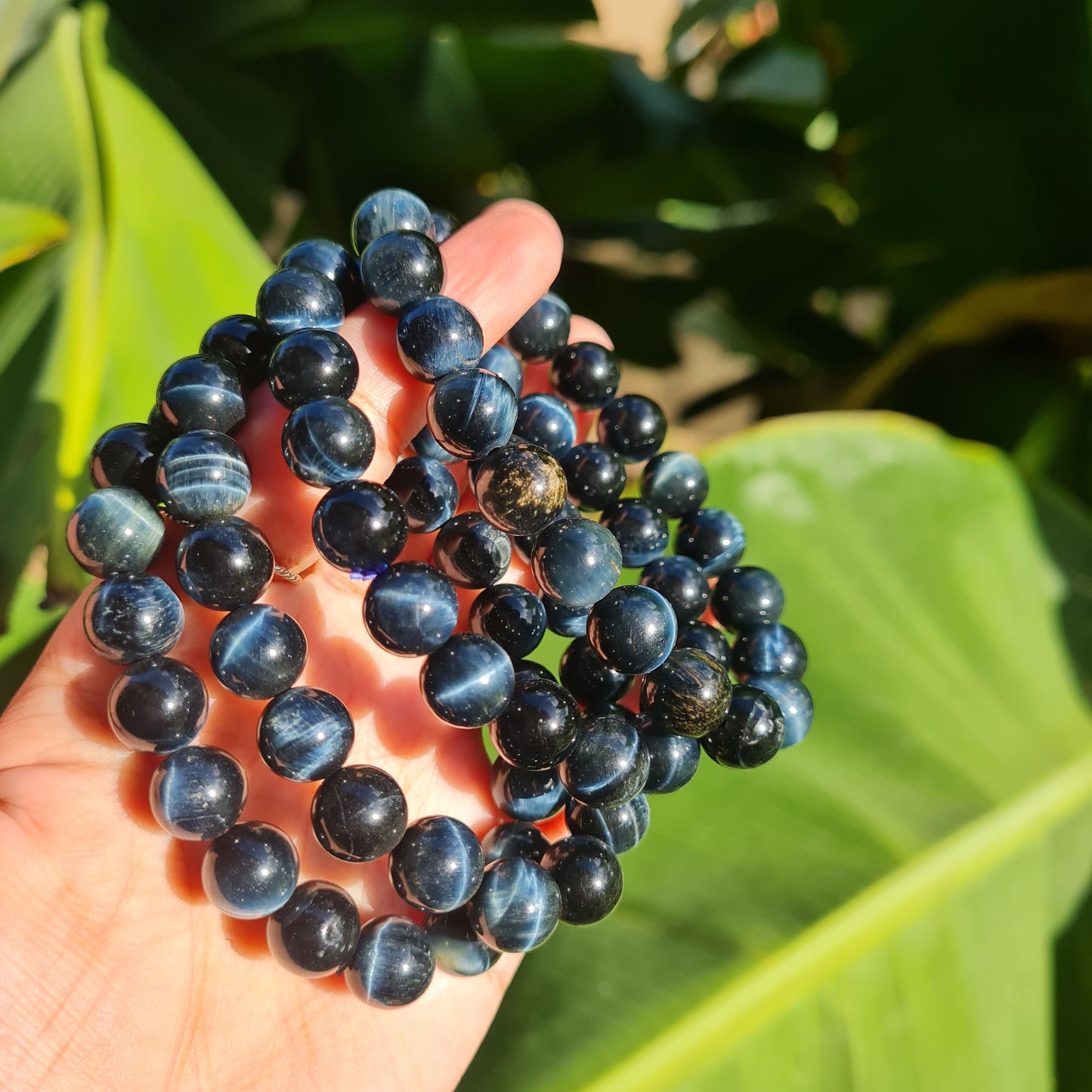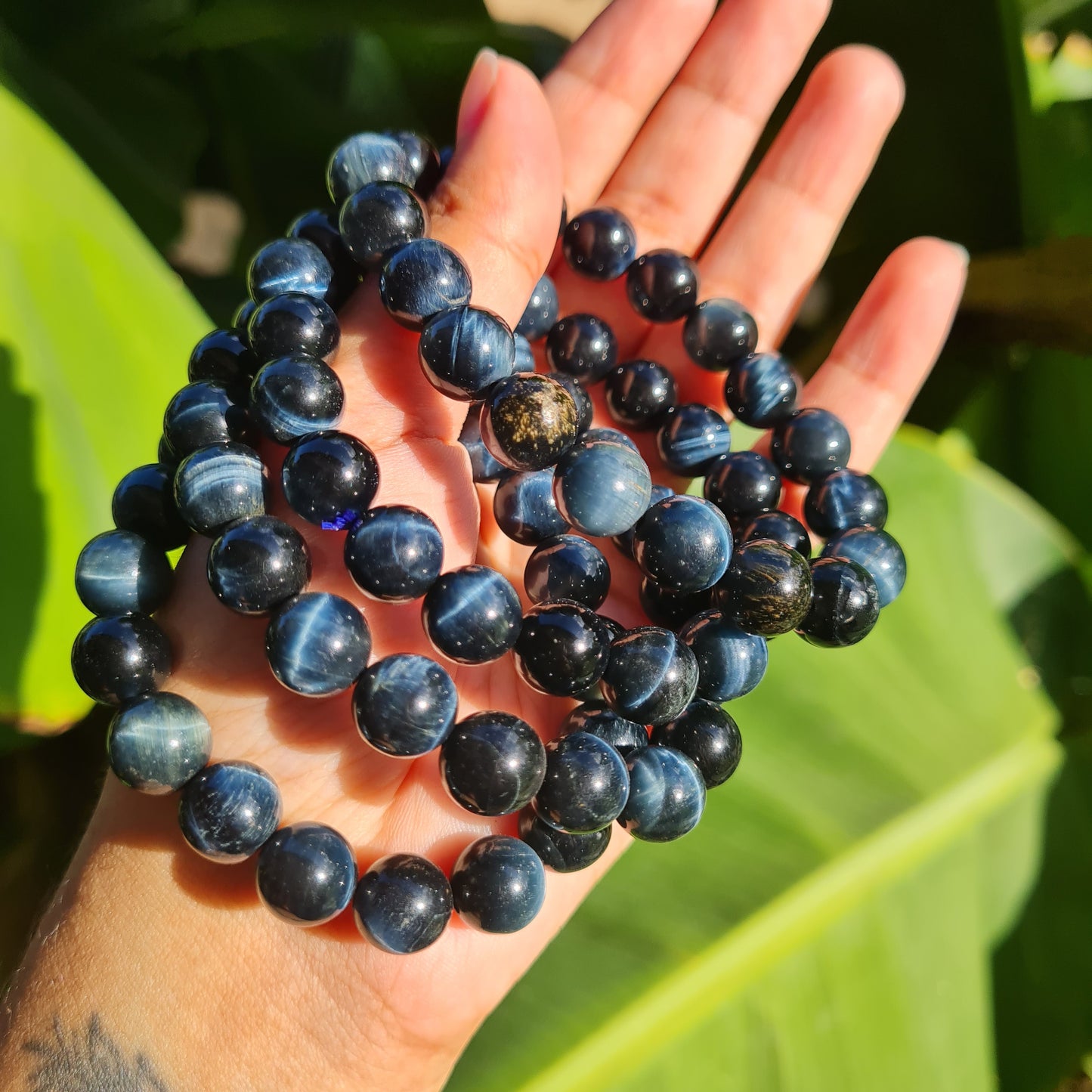 Absolutely gorgeous!
Very wearable and complements many outfits!