Pyrite Gemstone Bracelet
Regular price
$120.00 TTD
Regular price
Sale price
$120.00 TTD
Unit price
per
Sale
Sold out
This listing is for a single (1) Pyrite Elastic Bracelet (A Grade) - in either 6mm or 8mm Beads.
Please note that the photos are stock photos of a few elastic bracelets. Our bracelets are made with natural crystals & gemstones, so each bracelet will have variations in natural characteristics such as color and exact bead size.
Good Luck | Confidence | Abundance | Manifestation
Pyrite is masterful at manifesting money and good luck. It is said to bring in financial prosperity, as well as good luck and abundance. Pyrite also creates an energetic shield to protect from negative energy. 

Chakra: Solar Plexus | Element: Earth 
Affirmation: "I attract prosperity and let it flow into my life"
Precautions: It is not recommended to put pyrite in water as it can rust and fade in color.
Pro Tip: To attract wealth into your life, keep a raw piece of pyrite in your wallet or money box. 
Bracelets are perfect for the wrist size 6 inches - 6.5 inches - if you need a custom size made please inform us at check out. Larger sizes may be an additional cost.
PLEASE NOTE: To Prolong the life of your bracelet, we recommend that you do not swim, shower, or bathe with your bracelet on. Exposure to water can weaken the band and knots.
We also recommend taking your bracelet off before going to sleep and not stretching or playing with your bracelet to limit the chances of it getting caught on something and snapping the band.
Share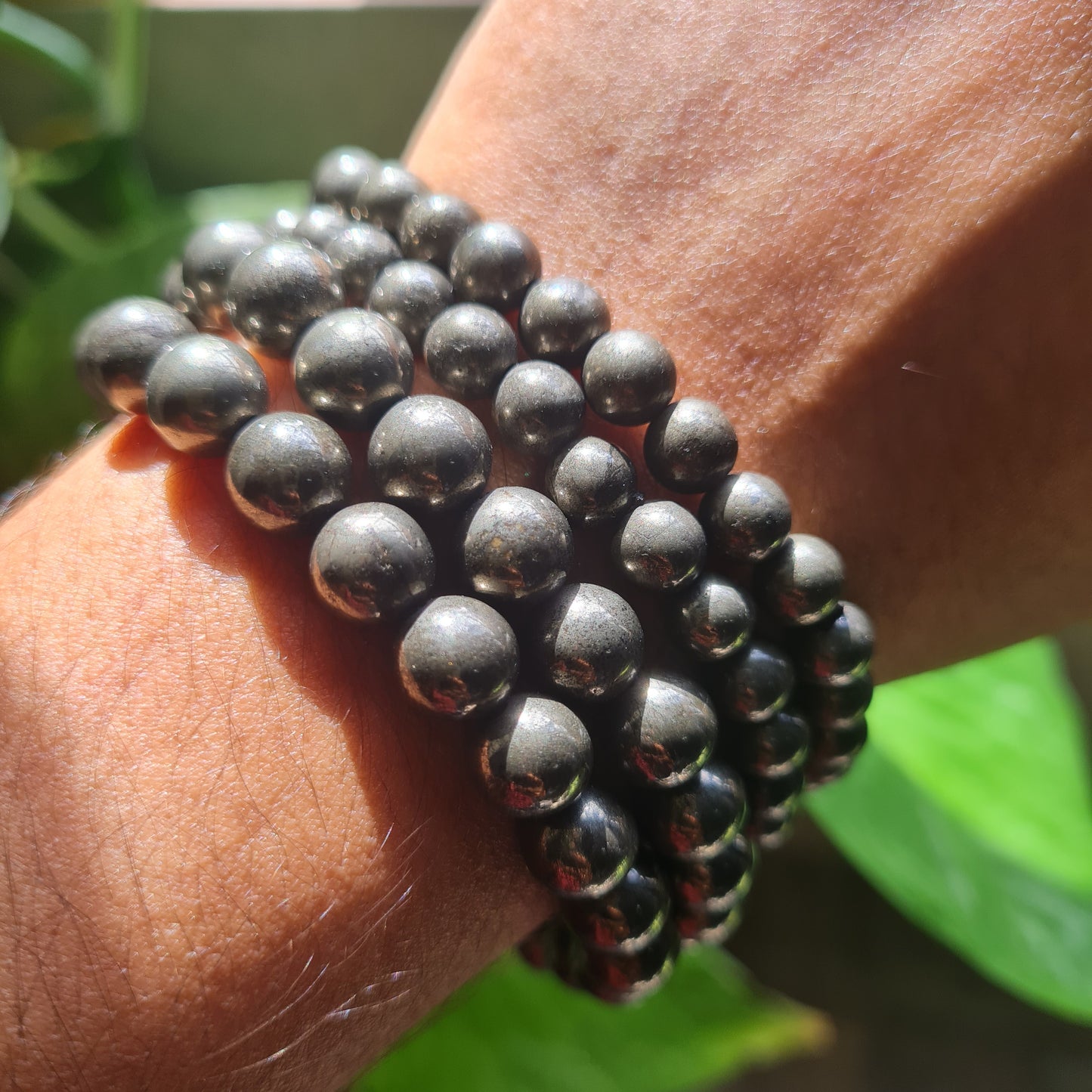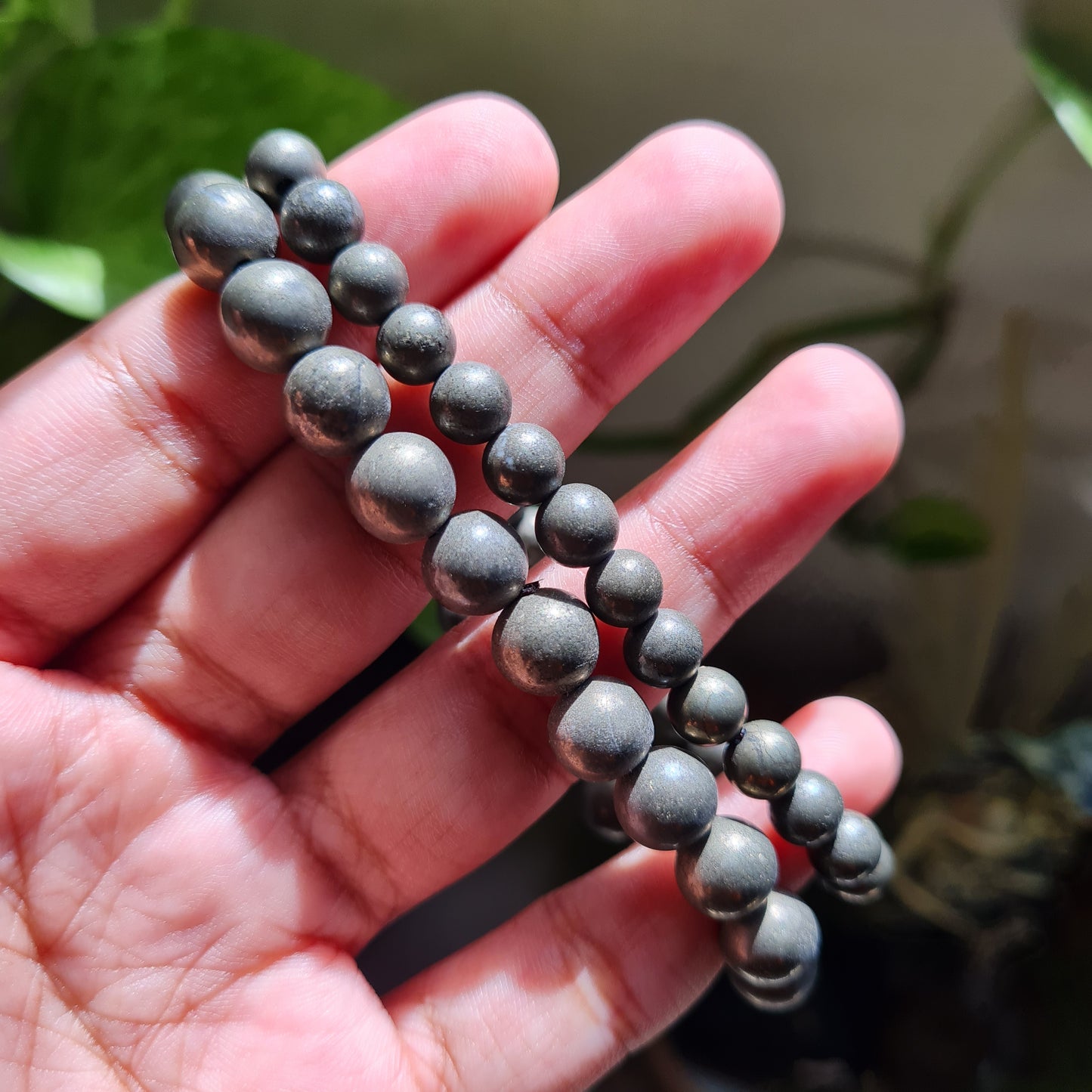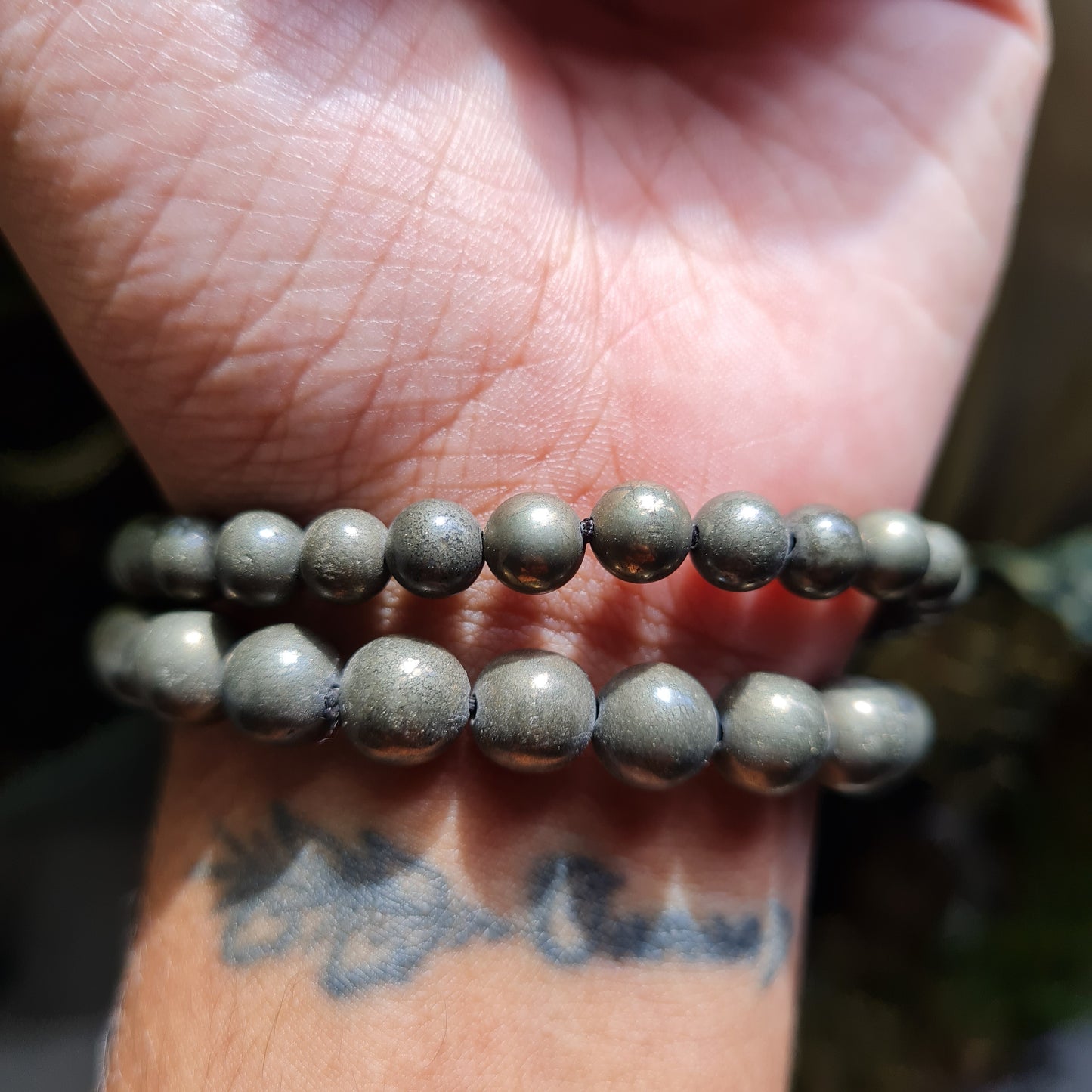 Absolutely beautiful bracelet coming from such a rough stone the craftsmanship is breathtaking absolutely beautiful ❤️❤️