Raw Rose Quartz Chunk
Regular price
Sale price
$30.00 TTD
Unit price
per
Sale
Sold out
Unconditional Love | Forgiveness | Compassion | Self-Love | Joy
Rose Quartz is known as a healing crystal and the stone of unconditional love. It's believed by some to emit strong vibrations of love, which are thought to: support emotional and relationship healing. inspire compassion.
It restores trust and harmony in relationships, encouraging unconditional love. Rose Quartz purifies and opens the heart at all levels to promote love, self-love, friendship, deep inner healing, and feelings of peace.
Chakra: Heart | Element: Water
Affirmation: I attract positive love into my life. 
Precaution: Rose Quartz will fade in direct sunlight. 
Pro Tip: Rose Quartz can be placed below the nightstand or bedside study table to enhance love energies and bring harmony and balance to the bedroom. 
This listing is for a single (1) Raw Chunk. Please note that these are stock photos of a few of the healing crystal tumbled stones that we have available.
These are natural Crystals & Gemstones, so each stone will be unique and have variations in natural characteristics such as size, shape, inclusion, and color.
Share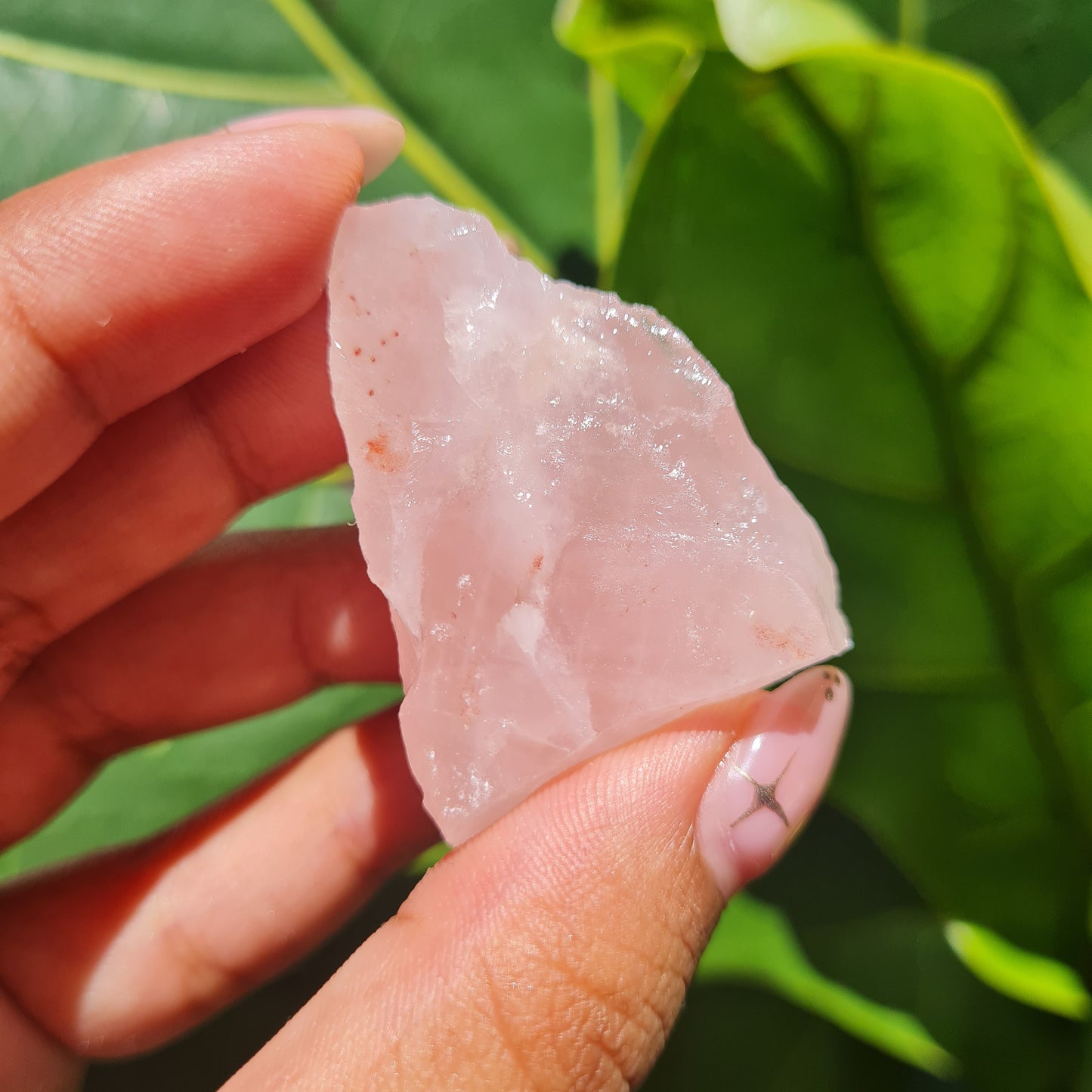 I love the raw rose quartz crystal i been really drawn to rose quartz and i must say its a beauty