Ruby Zozisite Gemstone Bracelet
Regular price
$100.00 TTD
Regular price
Sale price
$100.00 TTD
Unit price
per
Sale
Sold out
This listing is for a single (1) Ruby Zozisite Elastic Bracelet (A Grade) - in either 6mm or 8mm Beads.
Please note that the photos are stock photos of a few elastic bracelets. Our bracelets are made with natural crystals & gemstones, so each bracelet will have variations in natural characteristics such as color and exact bead size.
Grounding | Courage | Growth | Manifestation 
Ruby Zoisite, also known as Anyolite, is a powerful combination of two minerals that was first discovered in Tanzania.
Ruby Zoisite has a strong spiritual nature that will also help your consciousness and spiritual learning. It will give you access to your soul memory, and it's a spiritual stone that will be a very potent tool for anyone who wants to reawaken their spirituality.
Chakra: Root, Heart, Third Eye, and Crown. | Element: Storm
Affirmation: I am changing my negatives into positives.
Bracelets are perfect for the wrist size 6 inches - 6.5 inches - if you need a custom size made please inform us at checkout. Larger sizes may be an additional cost.
PLEASE NOTE: To Prolong the life of your bracelet, we recommend that you do not swim, shower, or bathe with your bracelet on. Exposure to water can weaken the band and knots.
We also recommend taking your bracelet off before going to sleep and not stretching or playing with your bracelet to limit the chances of it getting caught on something and snapping the band.
Share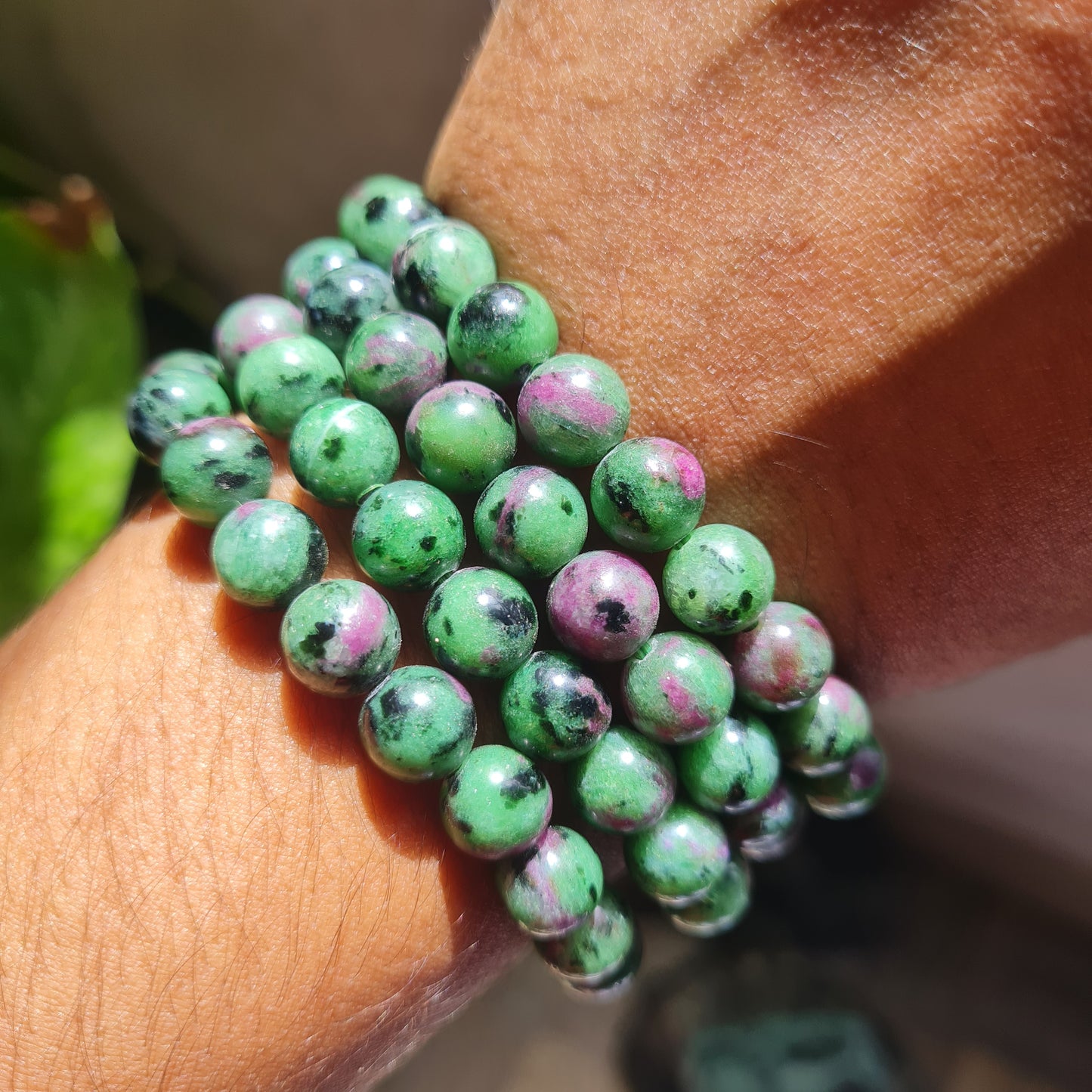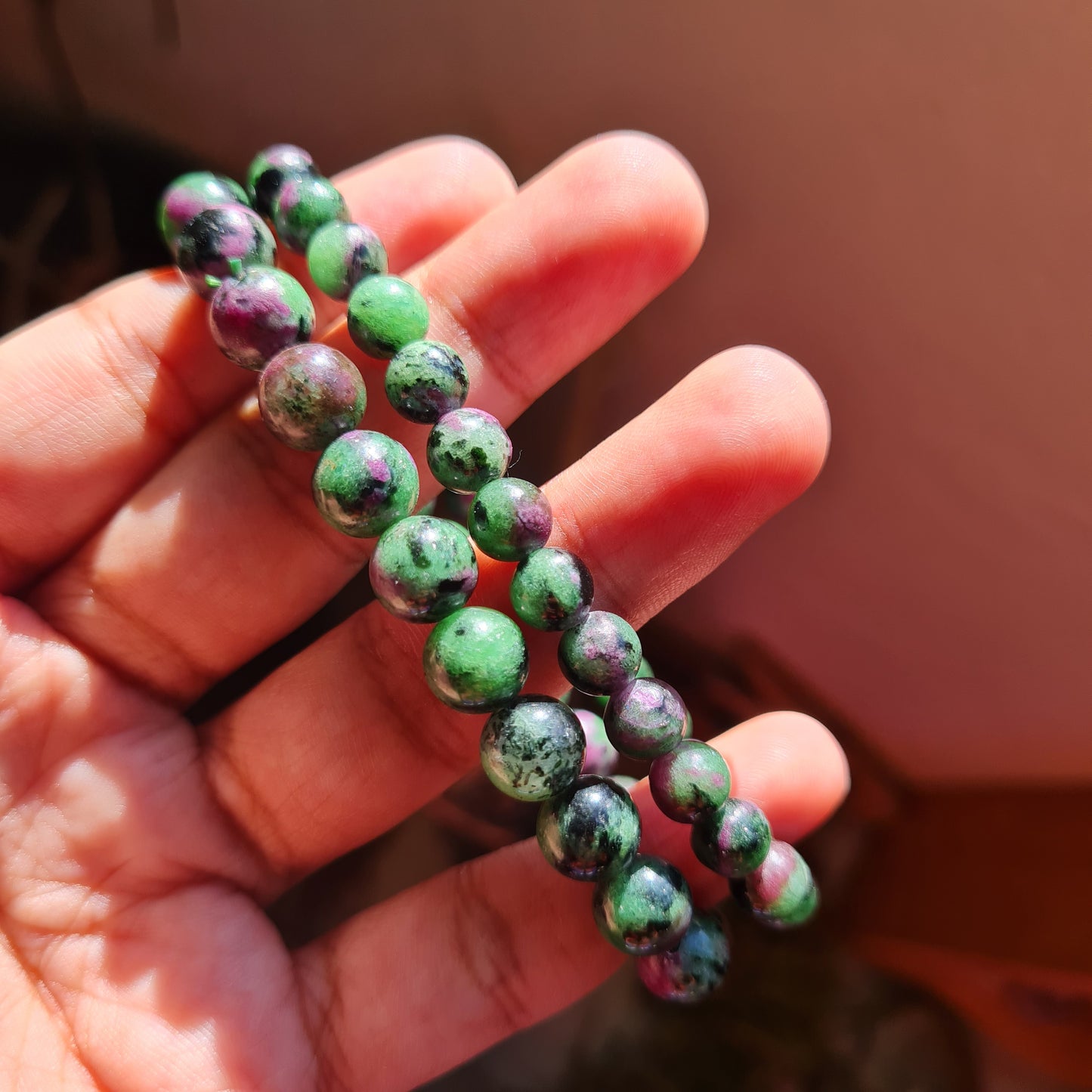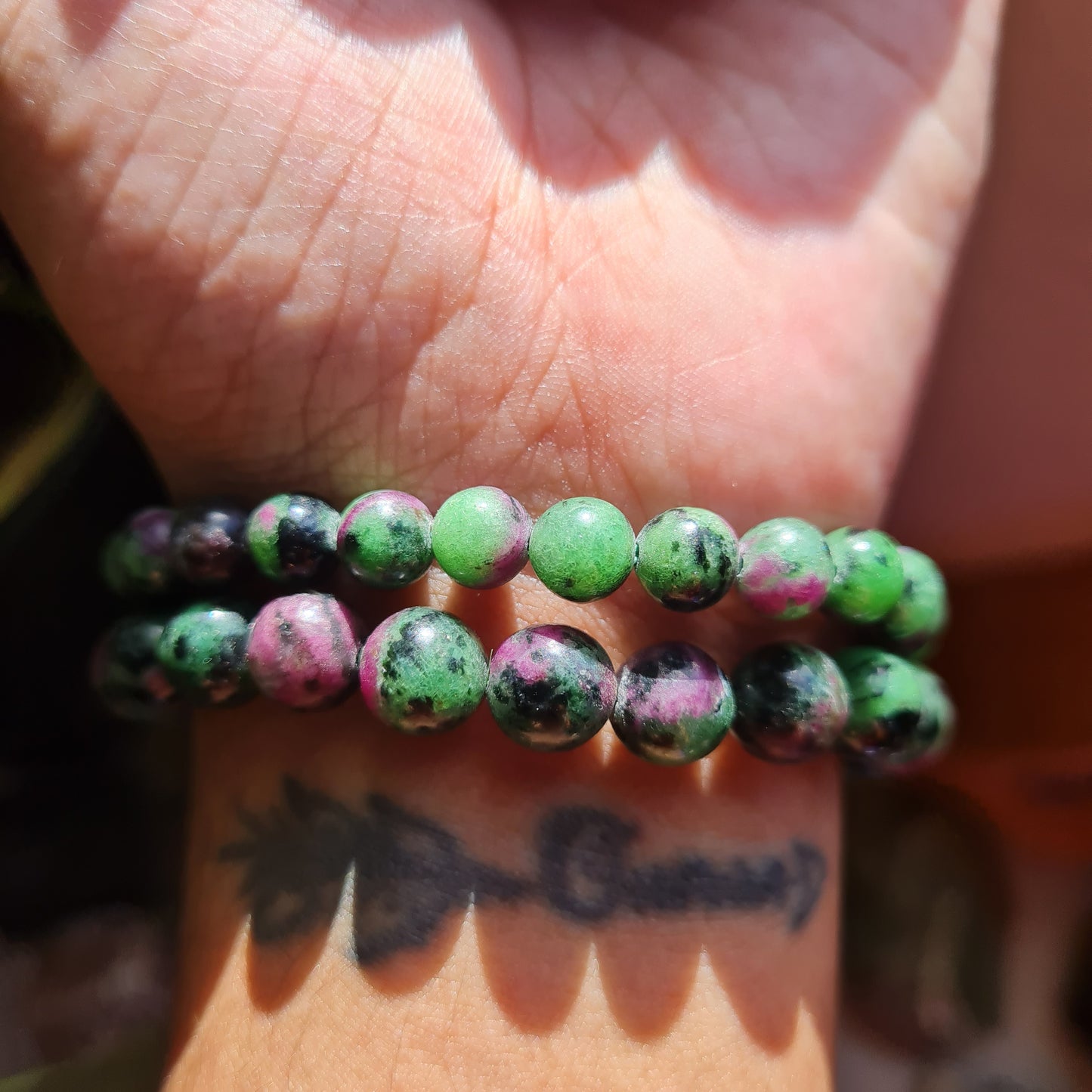 Bracelet is tight...
I waited a week before I did this review with the expectation that the bracelet will stretch a little. I was wrong!!! The bracelet is tight for my wrist, it literally leaves an indentation on my wrist cutting off circulation...